pamper me... pamper me...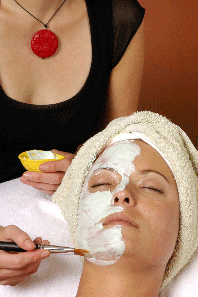 Body & Being customise your facial to either:
• PURIFY • REGENERATE • SOOTHE • HYDRATE or • BALANCE your skin.
Signature Facials
Deluxe Facial 1 hr - $110 • Express Facial 30 mins - $70 - 45 mins - $85

Body and Being facial treatments include skin conditioning, shoulder, neck, face, head, hand or foot massage. In our customised treatments we use Australian botanically based natural skincare - VIVESSE - created by the owner and herbalist Jivan Harito from pure elements and natural ingredients.
Fountain of Youth 1.25hrs - $145
Our most luscious facial specially designed to revitalise your skin and reveal your youthful radiance. Utilising rich anti-oxidant serums, elixirs and our unique herbal and floral masque to regenerate, replenish vitality and protect against the aging process. Features our aromatic massage of neck, shoulders, decolletage and face and also our eye contour treatment for complete eye revival.
Stress Rescue Facial Treatment - 1.25hrs - $145
Devised for modern day stressed-out beings, this soothing combination of facial and body treatment encourages the effective release of tension. Featuring application of warm stones and acupressure to key points on the body and a massage to decolletage, shoulders, neck and face with our unique de-stress aroma blend. Specialised treatment to calm and rehydrate skin and relieve stress.

Facial Packages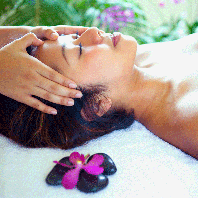 Pure Recovery 1.5hrs - $160
A deluxe facial incorporating face, neck and shoulder massage with a relaxing Ayurvedic hair and scalp treatment.
Rejuvenating Facial 1.5hrs - $160
Relax with a 30 minute back massage followed by a customised deluxe facial using natural nourishing skin care products.
Revitalising Facial 1.5hrs - $160
Our signature hour facial with an aromatic foot bath, exfoliation, masque and luxurious foot massage.
SPECIAL ONLINE PACKAGE

Body & Sole... $320

3 hrs of Bliss! Body polish, Relaxing massage and Deluxe Facial, Feet & Scalp treat. Quote: BodyandBeing when booking.

Heaven & Earth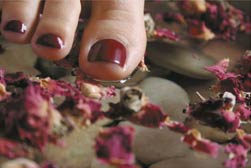 These top to toe heavenly treatments will have you feeling refreshed and on top of the world.
Hand & Foot Treatment
A delicious aroma pampering for the hands and feet. Start with an aromatic soak, exfoliation, mud masque and a relaxing massage.
Hand Treatment ~ 30 mins $65
Foot Treatment ~ 45 mins $85
Hand & Foot Treatment ~ 1 hr $110
Ayurvedic Scalp treatment 30mins - $65
A relaxing and nourishing treatment for the hair and scalp which includes head massage, pressure points, application of oil and hot towel wrap.
Head & Toes Treatment 1.25 hrs - $120
A deeply relaxing combination of an Ayurvedic scalp treatment with a deluxe foot treatment. Feels like pure bliss.
Total Heaven 1.5 hrs - $150
Be transported to heaven with this divine hand and foot rejuvenation combined with a Ayurvedic scalp treatment.

Body Wraps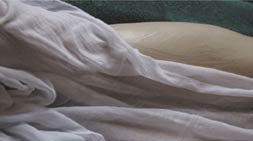 These treatments are designed for refining and hydrating the skin. Mud wraps include dry skin exfoliation, mud application, warm wrapping, shower and moisturisation.
Body Bliss Mud Therapy - $125 - 1 hr

Wrap as above. Rejuvenation mud cocoon, enriched with replenishing oils, cleanses, hydrates, softens and nourishes your skin.
Body Bliss Mud Therapy - $190 - 1.5hrs

Rejuvenation mud cocoon, as above, with an Express Facial.
Body Bliss Mud Therapy - $235 - 2 hrs

Rejuvenation mud cocoon, as above, with an one hour full body massage and mini facial.
Body Polish 1 Hr - $125 + massage - $220

All over body pampering with our herbal scrub which exfoliates dead skin cells. New skin is then revitalised with a full moisturising treatment.

Pamper Packages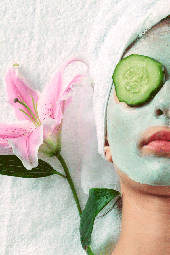 Tranquility 1 hr - $125
A delicious 30 minute massage followed by our Express Facial will leave you feeling tranquil and relaxed.
Deep Serenity 2 hrs - $205
This two hour massage and deluxe facial combination will leave your body relaxed, your mind calm and your skin rejuvenated.
Body and Being Experience 2.5 hrs - $255
A luxurious package to help you leave all your stresses behind. A soothing bath and exfoliation for the feet, then a deeply relaxing aromatherapy massage, a deluxe facial and hand treatment.
Hot Stone Heaven 2 hrs - $220
A bliss ful treat which includes a deeply relaxing full body hot stone massage and a luxurious warm stone facial.
The Ultimate Treat 3 hrs - $315
Start with a full body exfoliation and a detoxifying mud wrap. Then indulge in a relaxing massage and moisturisation. Float away with a deluxe facial and a scalp massage. This blissful treat is a full body rejuvenation and leaves your skin silky smooth.

Couples Room
Enjoy a massage, facial or any other of our blissful treatments together in our couples room... for a truly delicious shared experience.
Couples Spa Experience 2 hrs $220 per person

A shared experience for couples and close friends... enjoy a relaxing massage and facial combination plus reviving foot treatment in our couples room.
Awaken The Senses 2 hrs $220 per person

Enjoy an aromatherapy massage plus a delicious hand and foot treatment, finished with our Ayruvedic Scalp Massage - pure Bliss!



Beauty Treatments
We have a full range of natural beauty treatments available including:
• Waxing • Tinting • Manicures • Pedicures

Pamper Manicure (1hr) $75
Pamper Pedicure (1hr) $75


Skincare Consultation
An individualised herbal and nutritional treatment with a customised facial and natural product advice. This program will address your skin condition and constitution to balance and support well-being and a beautiful skin.
Consultation ~ 1 hr $110 • With facial ~ 2 hrs $210
Custom Treatments
Combine any of our treatments with your choice of massage and/or deluxe facial for ultimate pampering.
Testimonial
From a Group Booking November 2011
Body and Being,
We just wanted to thank you for making our relaxation weekend so heavenly!!
From our initial email enquiry, your prompt assistance helped us to create a personalised relaxation package, which was not on your main stream menu. Not only was this great value for our group budget, but gave us flexible options to amend your mainstream package offers.
The girls were overwhelmed by your friendly and welcoming staff, particularly your patience with the change of mind of one group member.
Your professionalism in beauty therapy, relaxation and techniques were amazing.
We highly recommend your services and anticipate to return again very soon.
Thank you for a beautiful and highly professional experience

Kind regards,
The staff of
JTT HAIR STUDIOS
2011