massage me... massage me...
Massage Therapies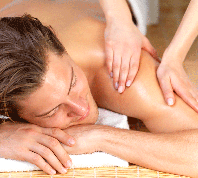 Swedish/Relaxation Massage 30 mins - $65 45 mins $85 1 hr - $100 1.5hrs - $145
This massage focuses on improving general well-being and promoting relaxation of the mind and body. Swedish massage incorporates basic gliding, kneading and stroking techniques with the use of oils. It has calming effect and has been shown to be helpful in reducing pain, joint stiffness, and improving stress levels.
Aromatherapy Massage 1 hr - $100 1.5hrs - $145
Specially blended essential oils enhance the healing effects of this deeply relaxing and soothing therapy. It addresses specific health problems, reduces stress and encourages general well being.
Pregnancy Massage 1 hr - $100 1.5hrs - $145
For all stages of pregnancy, front lying if possible or side-lying propped with pillows. Relief for the lower back; swollen, tired feet; muscle aches and pains. Find ease and relaxation with our qualified, experienced therapists.
Stress Rescue Massage 1.5 hrs - $160

To address the stresses of everyday life your therapist will use a combination of massage techniques and pressure tailored to your unique needs. This treatment includes an aromatic foot bath and may comprise of methods such as acupressure points, body palming, breath work and a personalised essential oil blend. Designed for your complete relaxation.
Remedial and Therapeutic Massage 1 hr - $100 1.5hrs - $145
Therapeutic oil-based massage which may help with conditions such as headaches, back and neck pain, arthritis, cramps, stress, fatigue and many other complaints. It is relaxing and healing and combines a variety of techniques and pressure to suit individual preference and needs. May include trigger points, acupressure, myofascial release.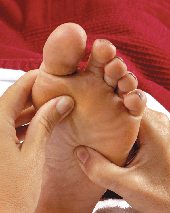 Deep Tissue/Sports Bodywork 1 hr - $110
Strong and deep specialised bodywork focusing on pressure points and isolated muscle groups to address specific conditions, problem areas and release muscle spasms.

Bodywork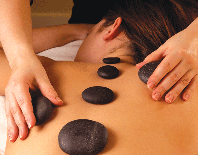 Hot Stone Massage 1 hr - $115 1.5hrs - $165
The direct heat from water-heated basalt stones relaxes muscles, promoting sensations of comfort and warmth. Hot stones expand blood vessels, which enhances detoxification and allows relaxation of the nervous system, creating a sedative effect. A transforming and healing technique to enhance awareness and deep relaxation.
TRADITIONAL KA HUNA - 1 hour $110, 1.5 hours $160 - 2 hours $210.
Ka Huna massage is designed to be received in a 90-120 minute session, however a 60 minute session offers you a taster to the profound magic of Ka Huna. Ka Huna feels like you are being massaged by the ocean. This is a truly transformational experience that is unlike any other massage. It aids in physical, emotional & spiritual healing. Warm organic coconut oil is used & each session ends with a hot towl bath, a tea & a self guided card reading.
KINESIOLOGY - Initial session 1.5hrs - $145 or 2 hrs $190. Return clients only 1 hr - $100.
Embodied kinesiology helps us reconnect our parts back into their whole. It does this through the understanding that disease & disorder are a reflection of this systemic mind-body separation. Embodied kinesiology views mental & physical disease as our own somatic messengers, communicating to us that which we have left behind. Offering us the opportunity to find a freedom that only embodiment can offer.
SOMATIC ALCHEMY - Initial session 1.5hrs - $145 or 2 hrs $190. Return clients only 1 hr - $100.
Somatic Alchemy guides you back home to yourself. It offers you the opportunity to stop running away from your body, your feelings and ultimately the truth of who you really are. It lights up new ways to exist with your deeper self by forming a new relationship with your wild self (body & your emotions) and your talking self (thought processes). Allowing you to stop running. To just be.
REIKI/ENERGY ALCHEMY - 45 mins $ 75, 1 hour $100
Energy Alchemy is a fusion of Usui Japanese Reiki, Chinese Medicine acupressure, meridian activation & bodywork. Energy Alchemy is a centring & grounding therapy that is especially useful if you are feeling anxious, depressed, stressed & out of whack with yourself, your body & the world around you.

Mobile Massage Services are currently unavailable
Swedish, remedial, aromatherapy, reflexology, pregnancy massage:
Group bookings are catered for, please ask for a quote.